| | |
| --- | --- |
| Fitness and Diet | |
Diet & Fitness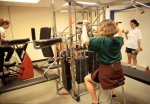 If you already have a regime that works, stick to it!! If not, now is the time to be thinking about starting gentle exercise to get in trim for your wedding day. The main thing is to start slowly and always consult a doctor before exercising.
You don't have to join a gym or get a personal trainer to get fit, just spend half and hour 3 or 4 times a week and you'll soon see results. Walking is a terrific form of exercise - try to get out for a walk or perhaps a bicycle ride when you can. You can even fit your exercise around your day by taking the stairs instead of using the lift and walk or ride to work instead of driving or taking the bus.
If you do decide to join a gym, take a look around a few first and decide which one suits your needs most such as can you take out short-term membership or do you need to join for a year? Are there exercise classes as well as gym equipment?
You should always remember to combine exercise with a healthy diet which is low in fat and is full of fruit and vegetables. Speak to your doctor who will be able to recommend a dietician for you or go to the library and pick up a book on nutrition.
Whatever you do, don't starve yourself! Its not healthy and won't work, so make sure you do it properly and safely.
Nail Care

Considering the majority of your guests will at some-point grab your hand to look at your ring, then its well worth indulging your hands in a little TLC.
The best way to keep your nails in top shape is to keep them at a moderate length and go for the classically beautiful French Manicure look for the day.
Getting regular manicures will help to keep your hands and fingernails in good condition and build them up to be perfect on the day. Either on the morning of your wedding or the afternoon before, book in for your manicure and have any colour applied so that its perfectly dry and smudge free for the day. Remember that light nail colours will not show up chips as much as a strong colour.
If you have terrible nails beyond repair then don't be afraid to get false ones but get them done professionally as DIY packet ones from the Chemist will look terrible!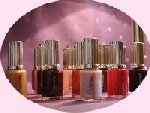 Top Tip! To have your hands beautifully soft for your wedding day, clean your hands thoroughly before bed, completely cover them in a rich moisturiser and cover with a pair of white cotton gloves (or socks!). As you sleep your body heat will help the moisturiser sink into your hands and leave them feeling soft and touchable the next day!
Ps….Don't forget your feet! If you are wearing open toe wedding sandals, then treat your feet to a pedicure the day before the wedding.
Skin Care

Although it is said that brides are blushing, I'm sure you'd agree that is the last thing you'd want for your skin and your photographs on your big day! If you don't already have a routine to keep your skin beautifully smooth and healthy than you should start looking after yourself at least 4 months before your wedding day so that your skin will be at its most radiant.
There are three simple steps to gaining healthy skin:

Drink lots of water – try and drink around 8 glasses of water a day as this will flush out toxins from your system and lead to clearer skin.
Moisturise daily. Use a rehydrating moisturiser on your face and body before you go to bed and use a lip balm to keep your lips moist during the night. Each morning, apply a light layer of moisturiser as a base for your make up to help keep your skin soft and supple.
Get plenty of sleep. Late nights and early mornings will lead to poor skin and bags and dark circles under the eyes.
In addition to this you should take a look at what you eat. If there are any foods that make you prone to spots, along with the obvious fatty foods, then steer clear until after your wedding day.

Start exfoliating your skin, paying special attention to those areas that are not covered by your wedding dress. Use a gentle exfoliant when in the bath or shower to remove the dead skin cells and moisturize well after.